The Slide-on Aluminium Ute Canopy - Completely Reinvented
The Traymate Camper is the world's first ultralight Slide-on Camping and Trade System designed for all budgets. So much more than an aluminium ute canopy.
CUSTOMISE YOURS
GET FAST QUOTE
NOT YOUR TYPICAL ALUMINIUM UTE CANOPY
---
The Traymate is the world's first Slide-on Modular Trayback Camping and Trade System designed for all budgets
NO TOWING REQUIRED
---
The Traymate Camping and Trade System sits on the back of a flat bed ute. This means:
No additional registration for the vehicle
Go further than you could with a trailer
Tow ball is free to tow a boat or jetski
SLIDE ON AND OFF WITH EASE
---
Rock up to your campsite or worksite and slide the canopy system off in 5 minutes.
Now go and explore! All the benefits of a camper trailer without the downside of rego!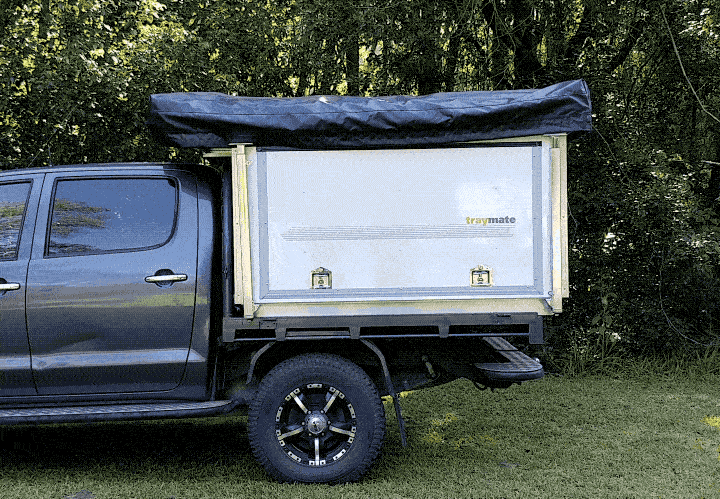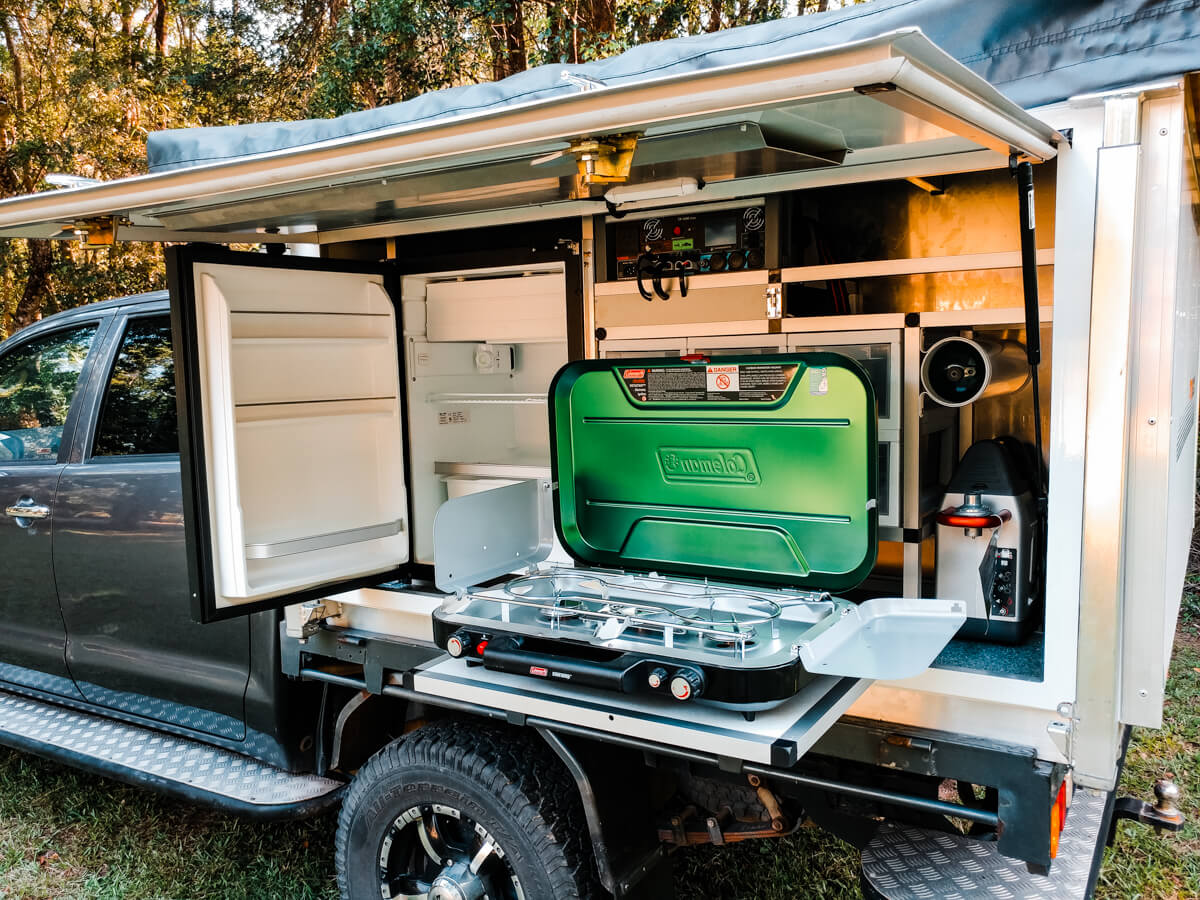 A proven camping platform with a kitchen and sleeping options for a family of 5. And plenty of storage and shelter. So much packed into multipurpose light weight aluminium canopy system.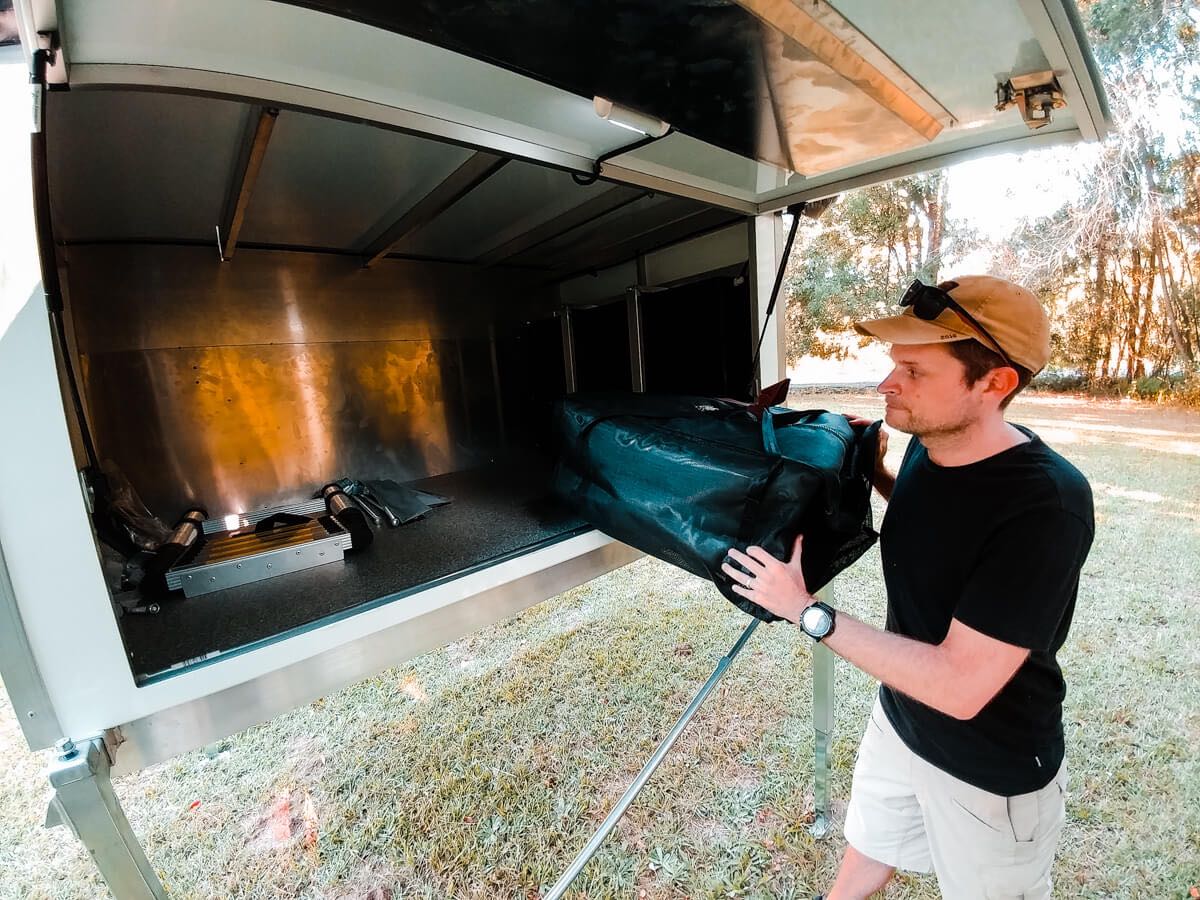 A rugged, lockable storage space for tools and equipment. Fit out the aluminium canopy shell the way you want.
HAVE IT YOUR WAY – FULLY CUSTOMISABLE
---
The Traymate Trade and Camping system can be built the way you want it.
Fit it out yourself, or customise it the way you want from the factory with our recommended options and upgrades!
Build your ultimate multipurpose work and play slide-on aluminium canopy now!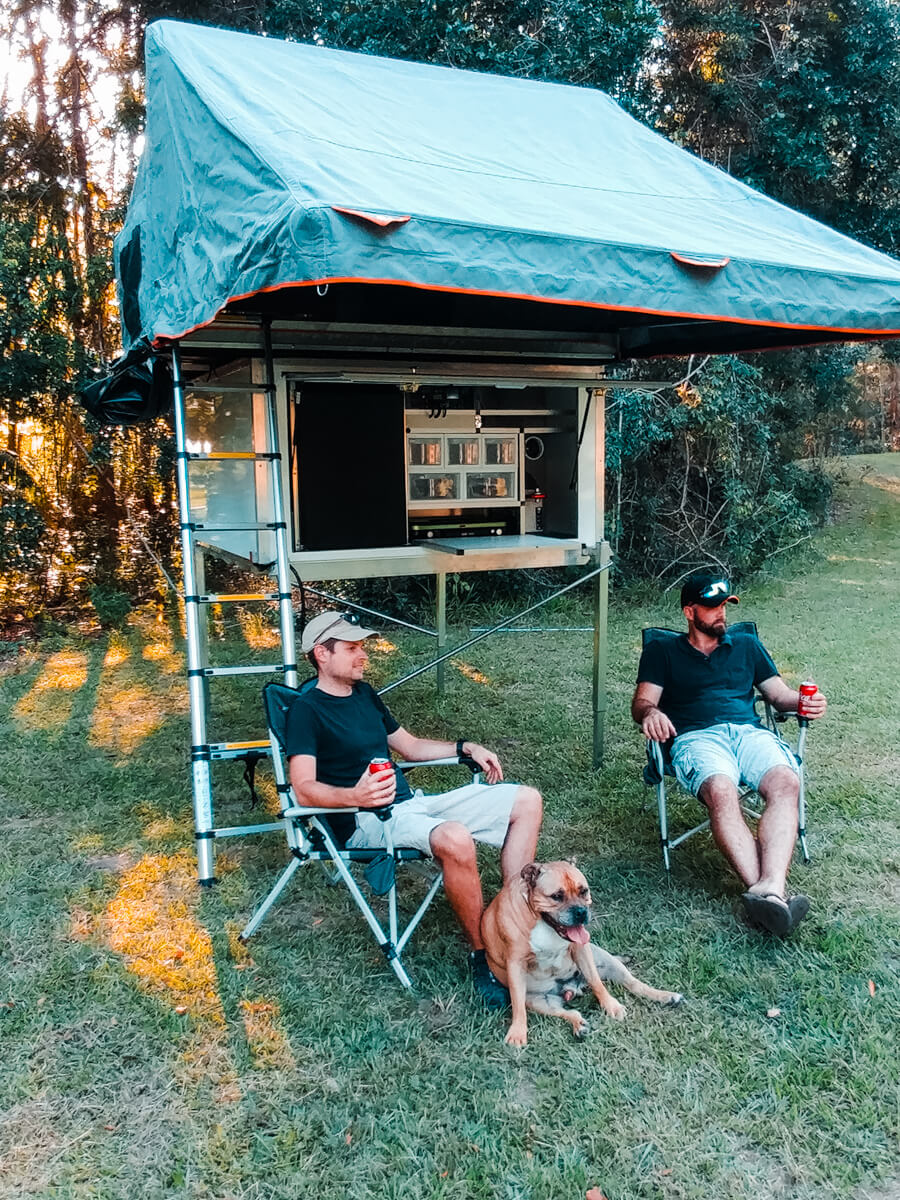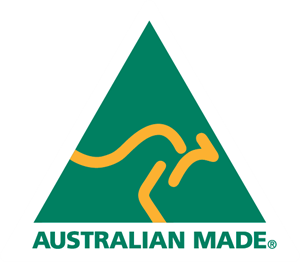 PROUDLY AUSTRALIAN MADE
---
Meticulously hand crafted by order in Queensland Australia, your Traymate camping system is built specifically for the harsh conditions of Australia.
Like ordering a new Four wheel drive, the turn around time is approximately 90 days.